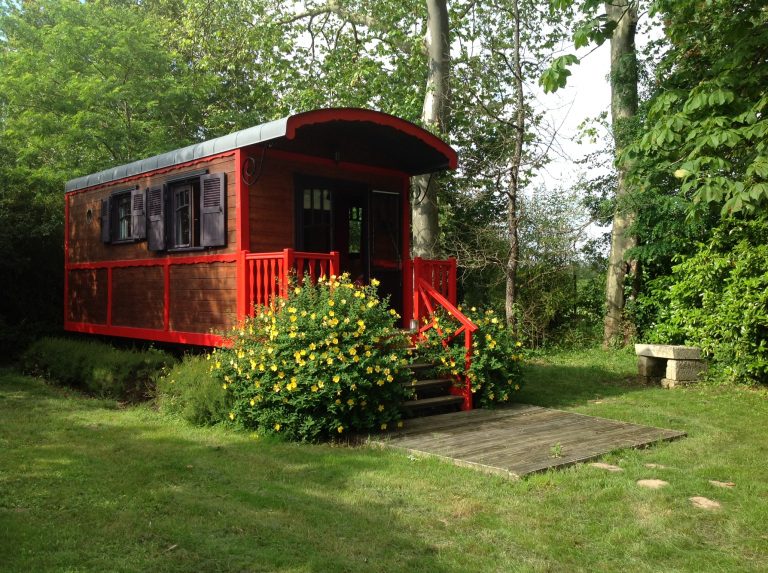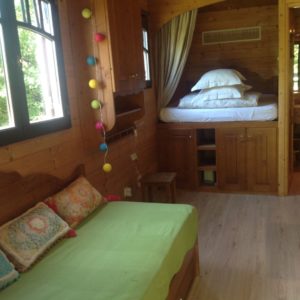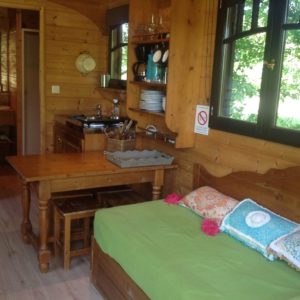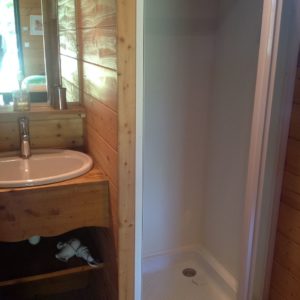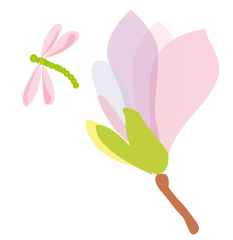 Nestling in the Prieuré's park, the trailer of Mouquet is welcoming you for an authentic stay, full of charm and change of scenery.
Whether it be a romantic, familial or friendly weekend, you could meet the magic and the charm of an old wooden trailer.
Surface: 20 quarter metre.
One 140 centimetres alcove bed, one 80 centimetres trundled bed (2 persons), and one 80 centimetres sofa bed.
A complete washroom with a shower, toilets and built-in washbasin.
A kitchen piece of furniture with two electric hobs and a fridge.
An electric heating in the washroom.
An electric stove and air conditioning.
No adjacent neighbourhood and access to WIFI (if requested), microwave, coffee maker, kettle, iron, hairdryer, basic necessity products to ease your arrival.
All the conveniences and bicycle path from Bordeaux to Sauveterre are less than one kilometre far.
Outside:
A wooden arbour with a set of garden furniture, deckchairs and barbecue.
During your stay, you will have the access to the WIFI, the parking, the pool and the different games shared with the other hosts.
If you wish it, you can order the breakfasts (9€/person) in our guest house.
We can also offer you to rent bed sheets (10€/person) and bathroom linen (5€/person).