In this unprecedented period, we all need optimism and thinking about the next vacation opens a door to freedom!
Spring has arrived at the Priory and as soon as possible it will reopen to welcome you, but I remain at your disposal for your future projects.
In the meantime, take care of yourself and your families and thank all those who are on the medical front or who allow us to ensure our daily lives.
See you very soon, Anne
Guest House at Créon-Sadirac


Thanks to her  warm welcome and her smile, Anne Bandelier opens the doors of a 16th century Priory, fully restored, surrounded by a 2-hectare park with hundred-year-old trees.
You will enjoy the authenticity and calm of this charming house, ideally located in Gironde, close to Bordeaux and the main sights of our beautiful region.
In a tranquil setting, you will discover our 3 ears accommodation with the label Gites de France, recognized for its seriousness. 
For good start the day, I will receive you for hearty breakfasts with yogurts and jams, so many moments of conviviality to share in a very cozy setting.
Prieuré de Mouquet has a large capacity which makes it an ideal place for reunions with family or friends.
The suites without joint ownership ensure calm and independence to those who wish so that everyone can keep his privacy.
Prieuré de Mouquet, a real oasis of serenity, offers an inviting setting for rest, relaxing by the pool or strolling through the gardens.
 Whatever your desires, Anne, a local child, will know how to take advantage of his knowledge of the region, inform you of the visits to do, places to know, good addresses and news surrounding to make your holiday a imperishable memory.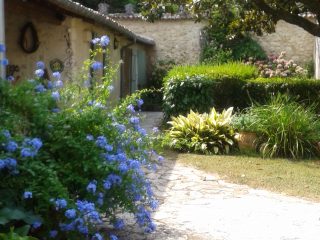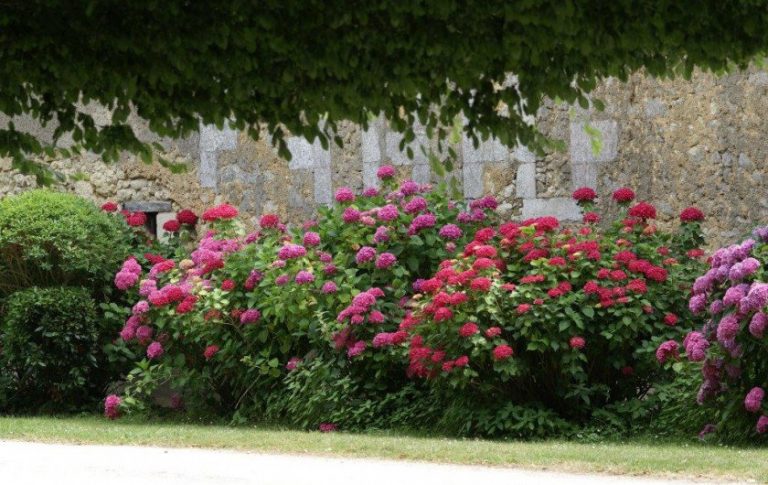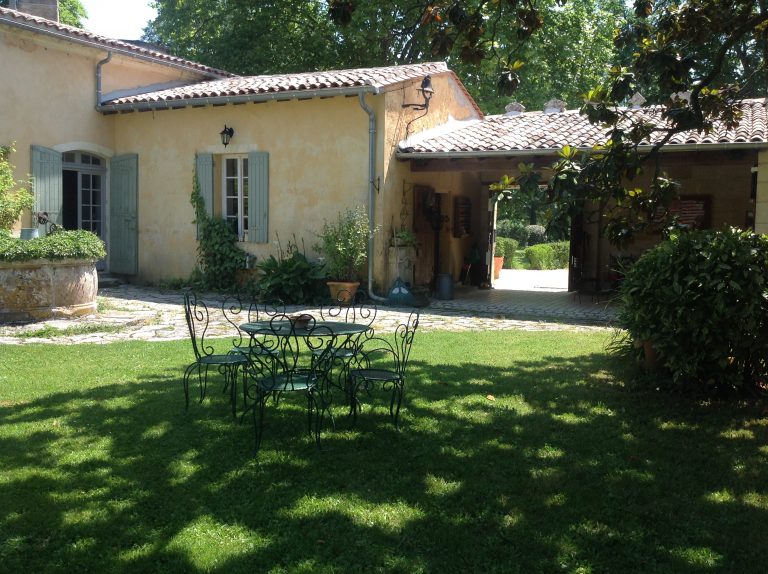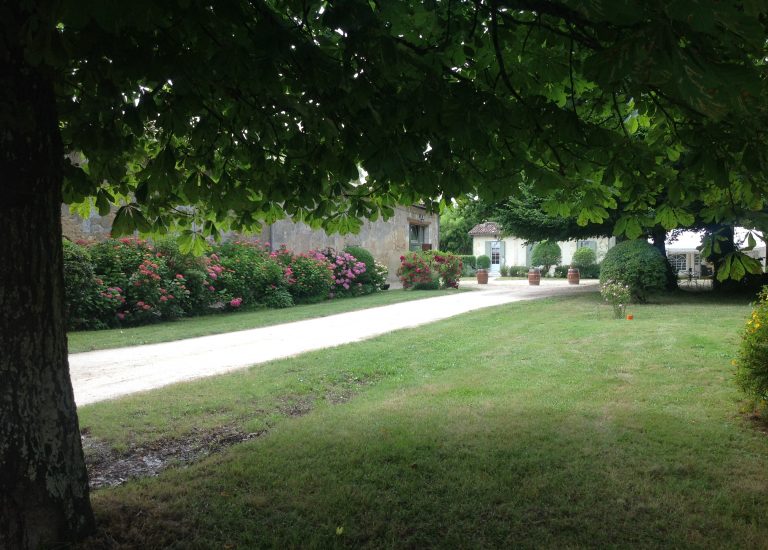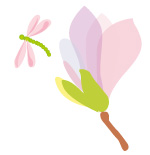 Whatever your expectations are, your stay in this region won't disappoint you!
Prieuré de Mouquet is located at the crossroads of the main touristic and cultural sites of the Gironde. This is a perfect break for dynamic or restful holidays.
Inescapable: discover the beautiful city of Bordeaux (20min by car), the village of St Emilion (30min by car) or the Abbey of the Sauve Majeure (5min by car), all three on the UNESCO World Heritage list.
Excursions in Arcachon and on the famous Dune of Pyla need to be done during your stay.
Whether it be by car or by foot, feel free to get off the beaten track, the Bordeaux Hinterland, called many times ago the "Tuscany of Gironde", has to be discovered for its varied and hilly landscapes, and its lush historical heritage (lovely villages, bastides, abbayes, castles…)
It is also a great region to live in where good restaurants are legion and the local castles cellars always welcoming.
The food lovers among you could meet our local growers in the various markets nearby.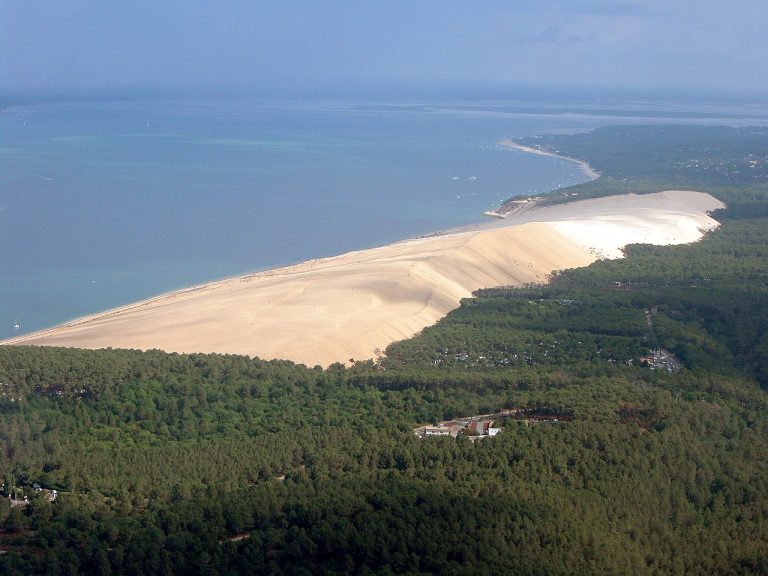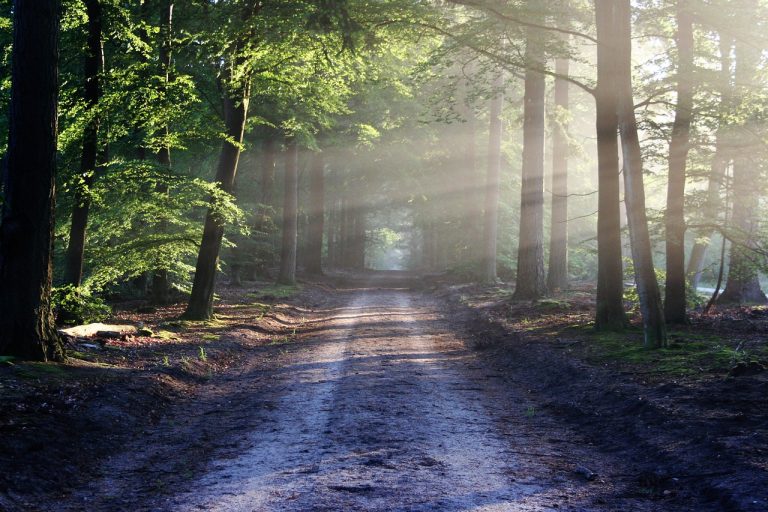 Summer concerts, festivals, Piste aux Étoiles… will promise you festive encounters and emotions.
You could be charmed by a peaceful 'guinguette', with a view of the Garonne, and maybe you could attend the 'Mascaret', this famous wave that goes back up the estuary and makes every surfer happy.
Nearby Prieuré de Mouquet, you will find all the necessary shops: local products or supermarkets, restaurants offering fresh products or gastronomy.
Located in less than one kilometre from the bike path, you could run or bike on the Robert Labepie path to Bordeaux or on the side canal that reaches Toulouse.
Bike rents, treetop climbing, water skiing, canoe on the Garonne, rides along the river… There is a lot to do nearby the Prieuré.
On site, I will be glad to recommend you and to inform you before and during your stay, and you will find all the necessary documents in the breakfast room.
Prieuré de Mouquet
Prieuré de Mouquet – 6 chemin de Mouquet – 33670 CRÉON
(Entre Deux Mers, Entre Garonne et Dordogne)

Coordonnées GPS :
44.780731 (44°46'50.63″ N) 
-0.358469 (0°21'30.49″ W)
Our bonus:
Touristic advisers and winegrower partners are at your disposal to show you their local products. You will find on site my own advices and the necessary documents.

The restaurant Les Saveurs Nomades in Créon propose to our hosts several take away fresh dishes that you could enjoy in Prieuré de Mouquet.

You could also enjoy the famous duck, typically cooked in the south-west of France.

Bike renting (10% off with our card)

Locked bike shed, if necessary

A small kitchen is at your disposal (microwave, fridge, dishes, sink) to cook your snacks and to eat on site.

A large secure and shady car park

WIFI

Safe reservation, without additional cost and fee.

Cancellation insurance for your stay, as an option